Pawtrait Session
We love photographing your fur babies! We'll capture your pet's personality - from tail wags to eye twinkles - in our safe, fun and creative environment.  
In-Studio Session or Outdoor Session
$300
Minimum purchase of $245 required on day of session.
Inside Out Session
Combine both In-Studio & Outdoor Sessions for the Ultimate Pawtrait Experience! (Additional time required.)
$450
What's Included:
Up to 2 hour Photo Session
Customized Session Preparation
Arken Studios' Pawtrait Signature Post Processing
In-studio Image Presentation Ordering Session
Personalized Design Consultation
Prints and products sold separately. Each additional pet $25. On Location Sessions on a limited basis. Please contact us for more information.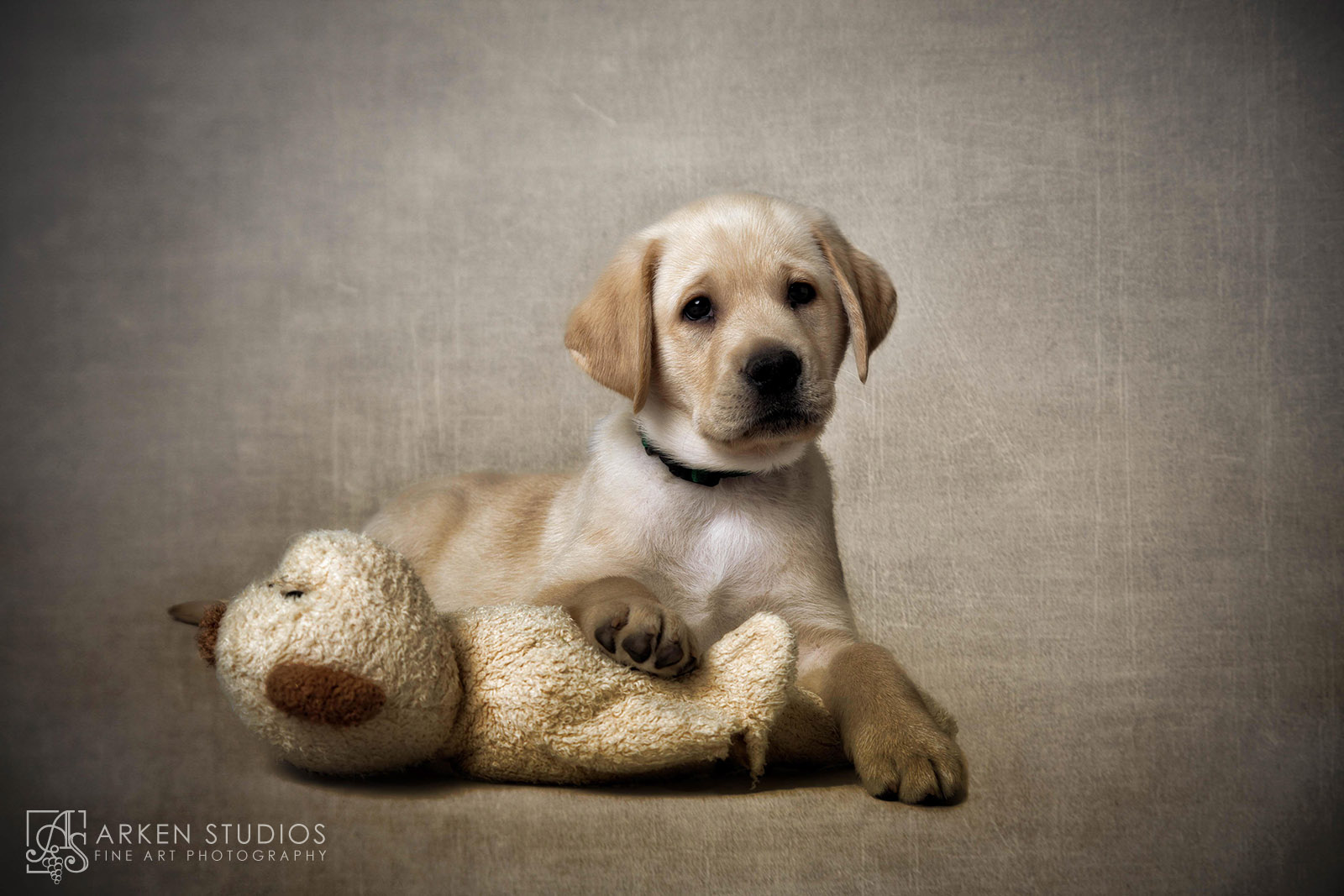 Puppy Session!
Celebrate the arrival of your new fur baby with our charming Puppy Session! Each session is creatively customized to capture that fleeting moment of puppyhood in all its adorableness.
In-Studio Session
$450
No minimum purchase required.
What's Included:
Up to 2 hour In-Studio Session
Customized for Your Puppy
Multiple Sets, Backdrops and Adorable Props
Includes Framed 11x14 Fine Art Print of Your Favorite Image
Prints and products sold separately. Each additional pet $25.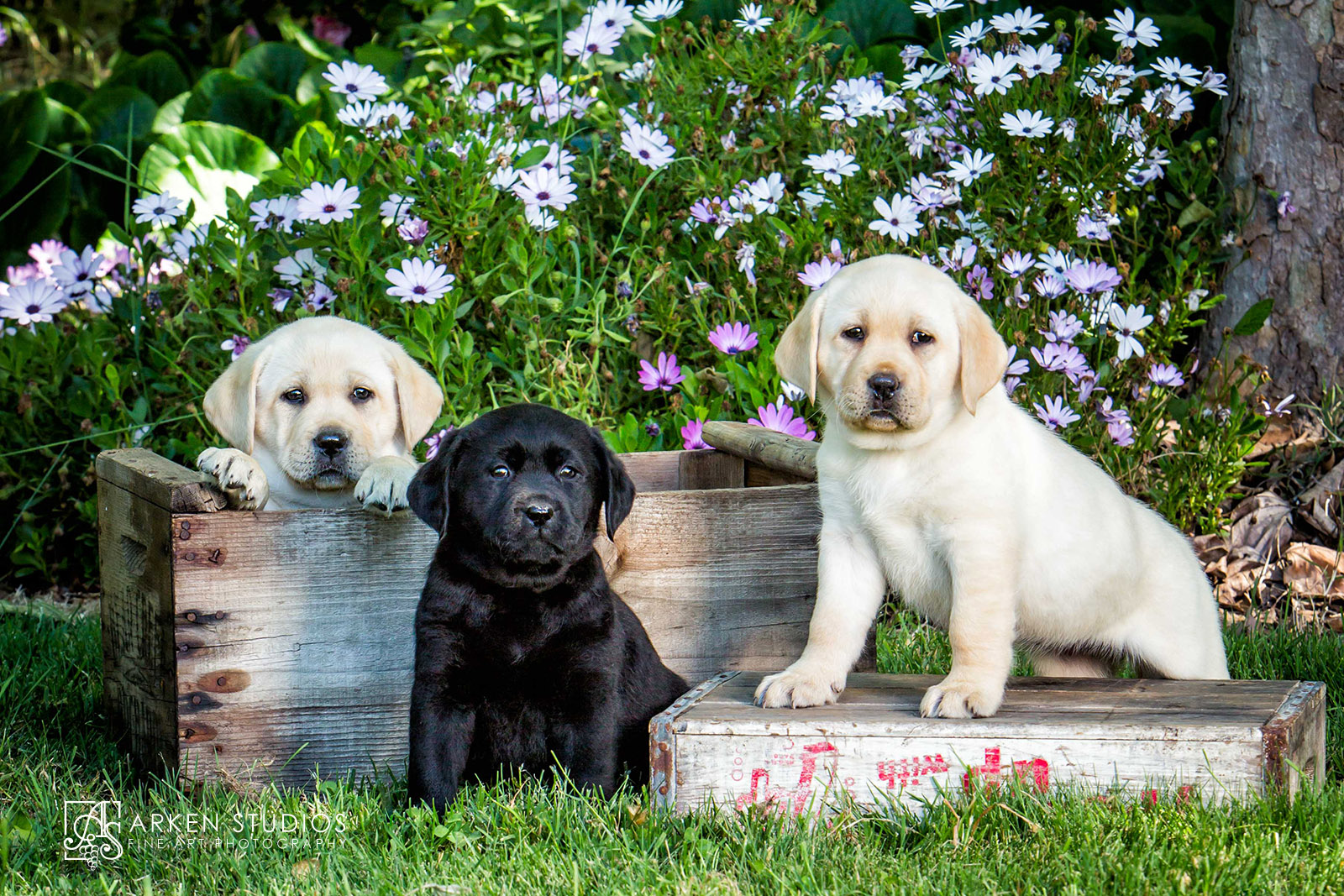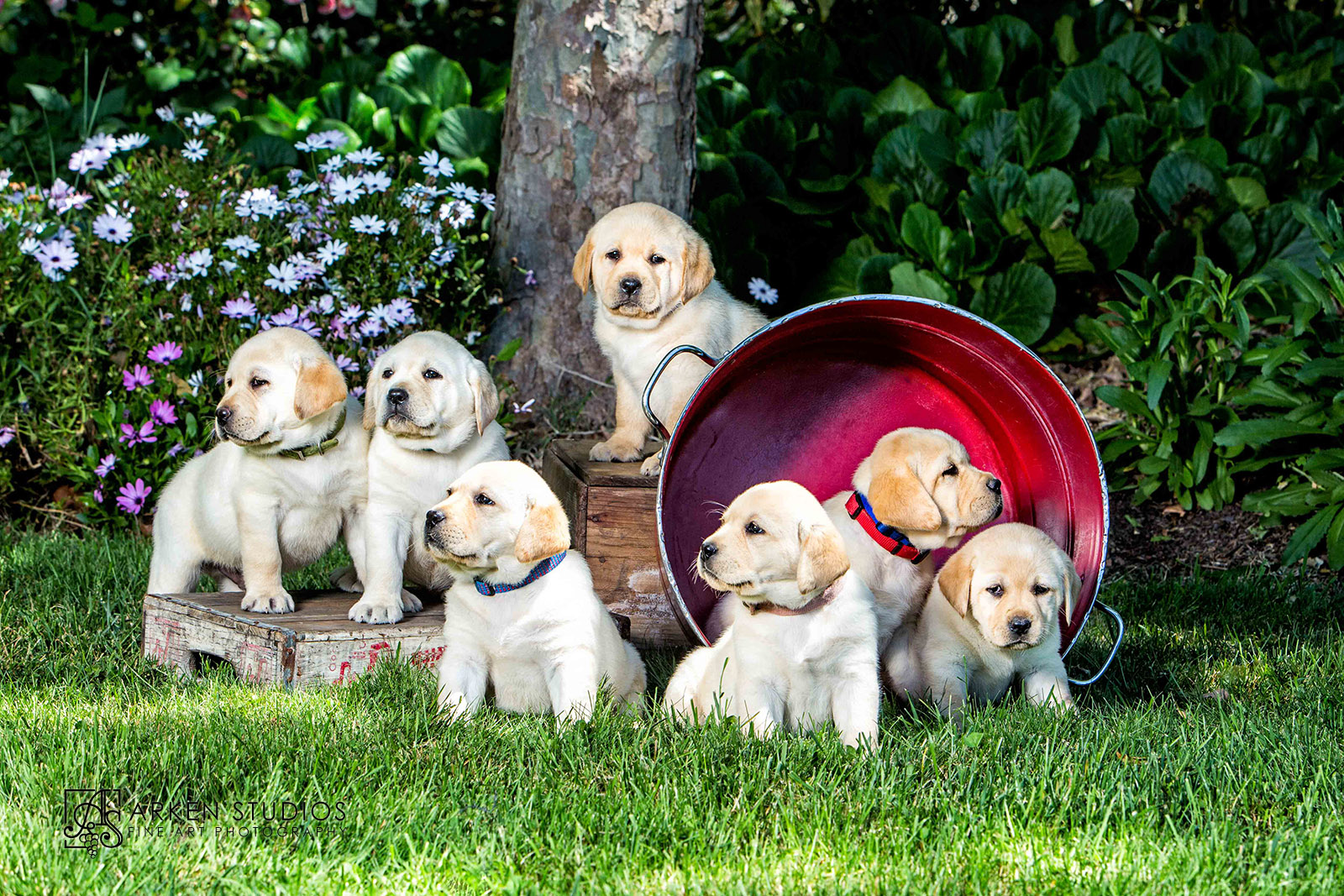 Breeder Session
At Arken Studios we know just how important it is to capture photographs of your litters before each puppy heads off to their forever home. Utilizing our skills in handling puppies, we will create adorable images for you to remember them by. Individual puppy shots are also a great way to illustrate the beauty and personality of each pup.
On Location
$1500
What's Included:
Up to 4 hour Photo Session on Location
Personalized Consultation prior to your Session Day
Individual, Full Litter and Misc. Grouping Images
Up to 30 Professionally Edited Digital Images from Session
Secure, On-Line Gallery for your Viewing Convenience
Gift of In-Studio Portrait Session for New Puppy Parents*
Additional Prints and Products sold separately. Travel Fee of $150 and Overnight Accommodations required for destinations further than 75 miles from studio. Transportation required when applicable.
*Minimum order requirements apply.